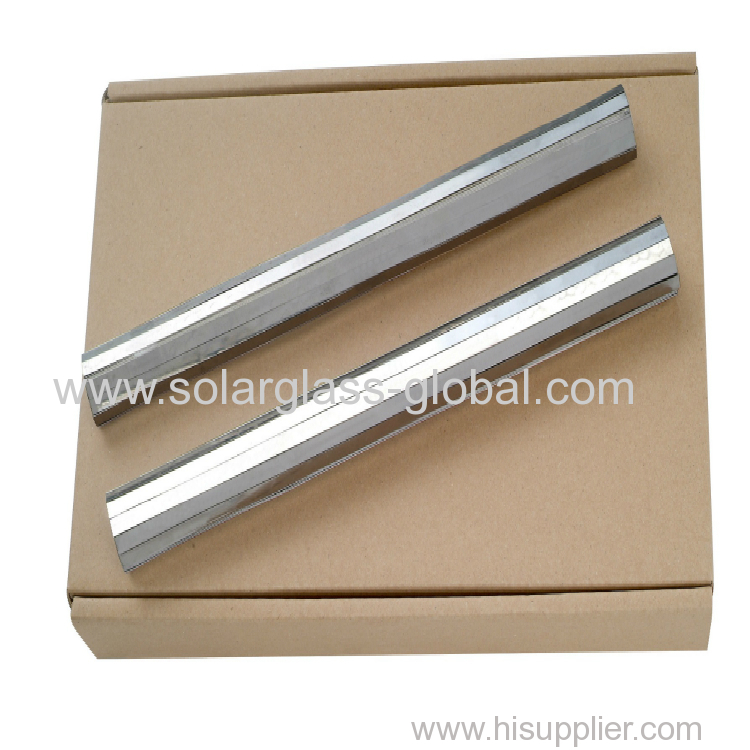 Pre-cut Solar Busbar Wire / Solar PV Ribbons (size 5*0.2mm 5 * 0.25mm)
12.0 USD
Trade Term:
FOB,CFR,CIF,EXW
Payment Terms:
L/C, T/T, WU
Place of Origin:
Zhejiang, China (Mainland)
Means of Transport:
Ocean, Air
Production Capacity:
3T one day
Packing:
paper carton with...
Delivery Date:
3-15 days after...
Application:
Solar Thermal
Materials:
Copper wire coated by tin
Customized:
Customized is available
Product Description
Related Products
Related Links
Pre-cut Solar Busbar Wire / Solar PV Ribbons (Size: 5 x 0.2mm, 5 x 0.25mm)

Technical Features of PV product

Electrolytic flat copper wire of high purity 99.95%, smooth, brilliant, cleaning. Out of scales and strokes, plated by dipping with tin and lead, or other lead-free chemicals compositions.

Mechanical Property:

1,Elongation: E-Soft>=20% U-Soft>=15%

2,Tensile strength:>=170MPa

3,Side camber: L<=7mm/1000mm

4,Soldering tin melting point: 180−230°c

Electric Resistivity of Copper:

TU1<=0.0618 Ω • m m2/m; T2<=0.01724 Ω•m m2/m

Core Copper of TU1 Off-Cu or ETP1:

1,Copper Purity >=99.97%, Oxygen<=10ppm

2,Resistivity:ρ20<=0.017241Ω • m m2/m

Electric Resistivity of Ribbon:

(2.1−2.5)X10-2 • mm2/m

The scope of Product specification:

1) Thickness Min: 0.04mm Max: 0.60mm

2) Width Min: 0.80mm Max: 20.00mm

Plated Thickness:

1) Hand-Soldering: 0.02-0.03mm per side

2) Machine-Soldering: 0.01-0.02mm per side

Composition of Plated Material:

1) Lead series products:

A,Sn 60%, Pb 40%

B,Sn 63%, Pb 37%

C,Sn 62%, Pb 36%, Ag 2%

D,Sn 60%, Pb 39.5%, Ag 0.5%

2) Lead-free series products:

A.Sn 96.5%, Ag 3.5%(Bi)

B.Sn 97%, Ag 3% and so on

About PV Ribbon

PV ribbon is composed of Copper and coating alloys, and divided into Tabbing Ribbon and Bus bar ribbon.

1, Tabbing Ribbon

Tabbing Ribbon commonly connects the positive and negative sides of the cells in series.

2, Bus bar Ribbon

Bus bar Ribbon concentrates the cell stringing into junction box and channels electrical current.